One of the most popular open source content management systems is WordPress. It is absolutely free and comes with a large number of themes, plugins, templates, and so on. WordPress provides a relatively simple interface and is a blessing because it reduces the costs incurred in development and deployment of a website.
WordPress is preferred by millions because of the flexibility and customization that it offers. The CMS comes with room for expansion and you can deploy premium plugins on your website. It can be used by everyone and not just developers and it comes for free! Besides, it is much easier to setup and maintain.
WordPress offers several themes to its users. There is a theme for almost every aspect of a business, be it the food industry, music industry, or any other industry so to speak.
Choosing between the large numbers of themes available can be a task that is very trying. So we have come up with some tips for you to choose the WordPress theme that is best suited to your needs.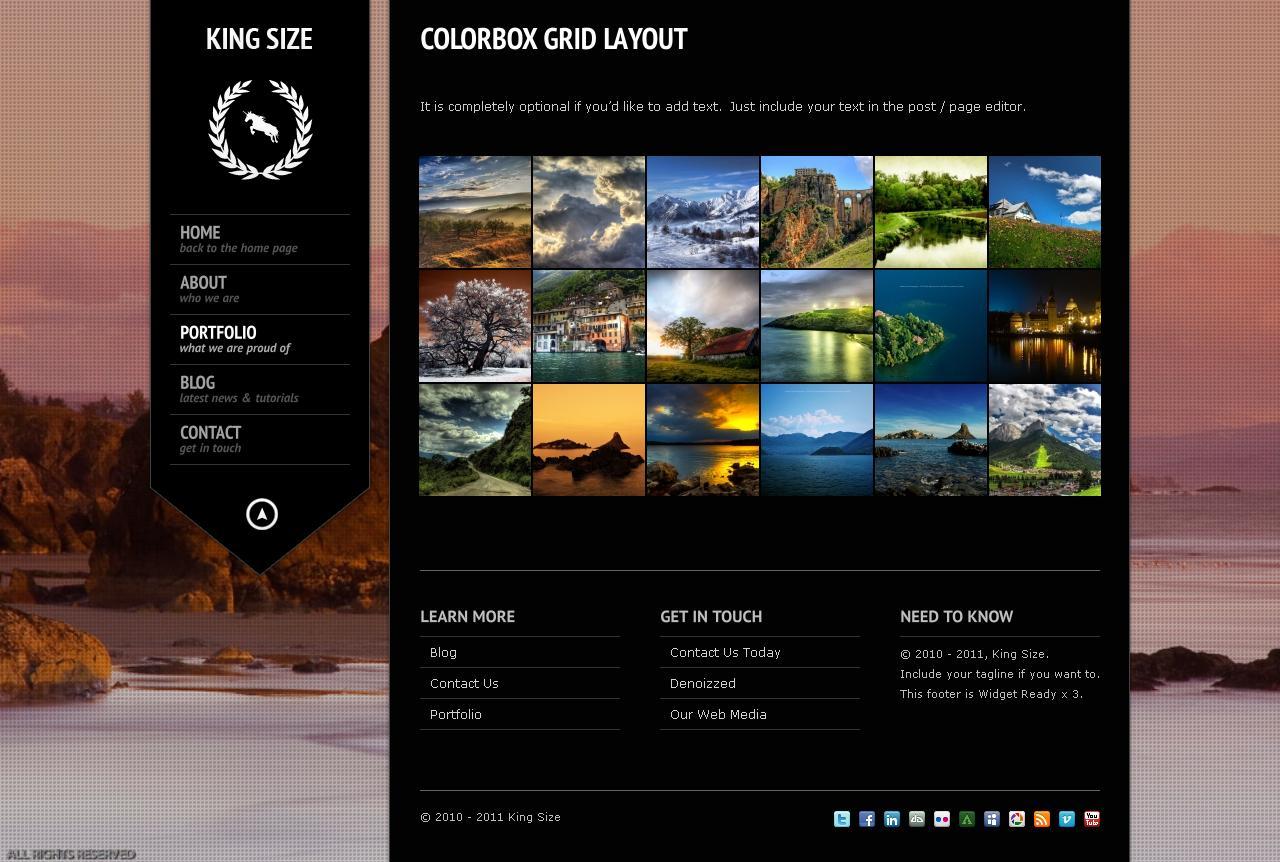 Remember that the WordPress theme you choose should perfectly match the content of your website. It is not enough to choose a theme that looks great; instead your theme should complement every aspect of your website. It should improve readability, should not slow down the website, and it should provide the best experience to the users.
Keep it simple
A complex WordPress theme that looks good may not necessarily be the right theme for your website. It is quite easy to be mesmerized by the colors, the animations, the layouts, and so on. But remember, the goal of your theme is not to simply enhance the appearance of your website. Instead, your WordPress theme should be simple and usable. It should attract users and help them find whatever they need without hassle.
Your WordPress theme should be able to drive traffic to your website. Choose wisely.
Responsiveness
A responsive theme adjusts its layout according to the devices in which it is opened. This is absolutely necessary and cannot be ignored. A theme that functions well on a desktop, but are slow and lagging when opened on a mobile device can affect the traffic to your website. This is because of the fact that most of the traffic generated is from mobile devices.
Choose a theme that is mobile friendly. This will help you rank better in search results as well as increase your website traffic.
In order to test whether a theme is mobile friendly, simply resize your browser screen. If the layout adjusts itself as your screen resizes, then the theme is mobile friendly.
Compatibility with different browsers
Users do not stick to one browser alone. This is an important point to keep in mind while choosing your WordPress theme. Make sure that the theme you choose is compatible with different browser. Often, it happens that a particular theme may be compatible with one browser, but not with others. This can affect your website ranking and the traffic to your website as well.
Make a list of the features you would like
WordPress offers a number of themes with thousands of features. If you dive into choosing a wordpress theme without preparing beforehand, you will end up in fruitless chase. It is easy to be confused what with all the features that are available. It is a better idea to plan out the features that you want your website to have. Filter out the features you can do without and keep only the features that are absolutely essential. You can make use of the WordPress feature filter to sift through the themes with the features that you desire.
Colors
Visual appearances matter a lot when it comes to online marketing. Colors play a great role when it comes to brand recognition and logos. If your brand or product has a logo, then it is best to choose themes that complement the color of the logo. Also, colors can make a website a lot more interesting and appealing. Add a splash of color here and there when using neutral themes.
Do not make the mistake of decking up your website in colors that reduce the readability of your website content. Remember, clarity is just as important as looking good.
Test the themes
It is important to make sure that your themes are in accordance with the current standards of WordPress. You can easily check the efficiency of your theme using a plugin called Theme Check. Before you upload your website, check thoroughly for any errors in content. Make sure that you website does not take too long load and that every aspect of the website is up to the mark.
Plugins
Every WordPress theme has a list of must-have plugins. Make sure that your WordPress theme has all the required plugins. If you are confused about what should and should not be on your website, you can always discuss with a theme developer. Plugins are the most important aspect of WordPress.
Make sure your WordPress theme is SEO friendly
SEO friendliness is vital when it comes to ranking in the search results page. Make sure that the WordPress theme you choose does not have a detrimental effect on your site's performance. It is always best to consult with a WordPress theme developer to see whether your theme is optimized for SEO and that the theme will contribute to increasing the traffic to your website.
Author Bio:John Alex is a freelancer writer,Contributor and a social media coach.Currently, He's working with centralguide.net.